Mount Tamborine Hinterland Markets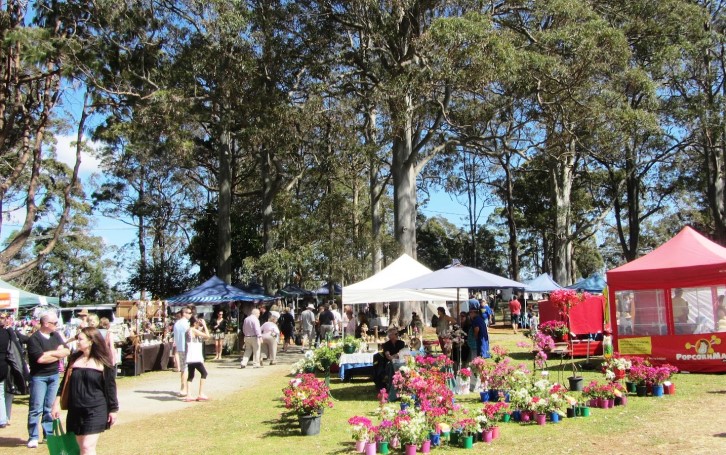 Love fresh fruit & veg and great tasting local produce?
Mount Tamborine is home to a number of weekend markets that are a great source of fresh, clean country produce grown in the Hinterland's rich volcanic soil. Gourmet foodies on the go will appreciate the quality of locally grown produce and enjoy the flavours of freshly picked food and gourmet condiments.
Tamborine Markets make shopping an adventure and there is something for everyone. Kids enjoy the family-fun atmosphere and everyone loves a bargain. Shoppers will find a host of bargain-priced goods from handmade arts & crafts, to fresh produce, locally made cheeses, clothing and collectibles.
There are regular markets on every Sunday at the Tamborine Mountain Showgrounds, but you'll find several other regular markets held around the local area. Take a look at the list below for their location, dates and times and visit a local Tamborine market during your stay at Cedar Creek Lodges.
Local Producers Market
Held: Every Sunday, from 7 am to 12 noon
Address: The Green Shed, Tamborine Mountain Showgrounds, 386 - 398 Main Western Rd, Mount Tamborine, QLD
Every Sunday the local producers bring a wide variety of freshly picked produce including fruit, vegetables, flowers, honey, nuts, herbs and plants. This is the best place to get the freshest, high-quality products in the Hinterland, all in the one place. Tamborine Mountain
Country Markets
Held: Second Sunday of each month, from 8 am to 2 pm
Address: Tamborine Mountain Showgrounds, 386 - 398 Main Western Rd, Mount Tamborine, QLD Phone: 0417 618 379
A wide range of local produce including local cheese, fruit and vegetables, plant life, coffee, arts and crafts, collectibles and a delicious assortment of pancakes, German sausage, and plenty of kids entertainment. The Mount Tamborine Country Markets is the perfect place for everyone from toddlers to retirees. Browse the stores, stay for breakfast or lunch (or both) listen to the musicians, watch the artists and pick yourself up a bargain. Tamborine Mountain School Ground
Markets
Held: Last Sunday of each month, from 8 am to 2 pm
Address: Corner of Long Road and Curtis Road, Eagle Heights
Phone: 0402 527 241
Popular with locals and visitors alike, the School Ground Markets contains an eclectic mix of stalls featuring assorted bric-a-brac, household items, paintings, leatherwork and much more, as well as the fresh produce you'd expect to find at any local market.
Bungunyah Community Garden
Held: Every Saturday and Sunday, from 8 am.
Address: 160 Long Road Eagle Heights
For locally sourced, farm-fresh produce, visit the Bungunyah Community Garden. Find farm-fresh produce, direct from the grower to you, free of harmful sprays.