Tamborine Mountain Distillery
Tamborine Mountain Distillery is Australia's most awarded distillery and liquor brand in the new millennium. This small niche market family business has won in excess of 270 international awards from around the world and was awarded  South East Asia Spirit producer of the year for 2013.
Meet Michael and Alla Ward, the charming characters that create these fine products. While Michael adds a little magic to the mix of liqueurs, schnapps, vodka, grappa and eaux de vie. Alla's team of artists create beautiful hand painted presentation bottles.  These sensational beverages are a work of art and are stocked in our Rainforest Grill & Lounge Bar. Cedar Creek Lodges is also a proud distributor of these unique bottles of liqueurs and spirits.
Jasmin Aromatique Organic Skincare
Indulge the senses at Jasmin Organic Farm and Skincare. This pristine property is surrounded by lush rainforest. Purity, nature and beauty are combined in the certified organic Jasmin Skincare range.  Enjoy a tour of the facilities and see the nature of wellbeing. The Jasmin Aromatique range was created for women who desire the best nature and knowledge has to offer. Premium organic ingredients are masterfully blended to create luxurious and natural skincare products, many of which are used in our in-house pamper package.
The Australian Jasmin Aromatique Group was recently announced as the winner of the Green Formulations category at the recent 2013 Sustainable Beauty Awards held in Paris. These prestigious awards, hosted by Organic Monitor in conjunction with the Sustainable Cosmetics Summit, give recognition to those organizations that are pushing the boundaries of sustainability in the beauty industry and are making special and unique contributions in various areas.
Contact us now for more information: +61 (0)7 5545 1468 or Submit an Enquiry and one of our reservations team will contact you within 24 hours to further discuss your requirements.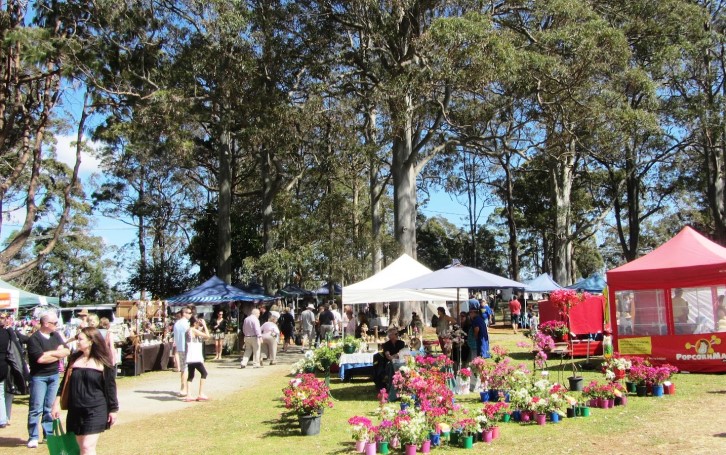 Mount Tamborine Markets are the source of fresh, clean country produce grown in rich volcanic soil. Gourmets on the go will appreciate the quality of locally grown produce and enjoy the flavours of fresh picked food.